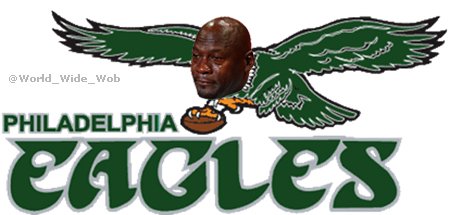 Can anyone explain to me why the Eagles did this? I can't think of any reasons or any scenarios where this situation actually works in their favor. I think they are going to draft Carson Wentz #2, even though they are paying Sam Bradford 18 mil a year, and their backup makes 7 mil a year. Chip Kelly sneaky destroyed this franchise. He got paid a ton of money, traded all their good players, and then just bounced to San Francisco. He doesn't get enough credit for trolling the Eagles. And good for the Browns, actually making a smart decision near draft time for the first time in franchise history. I think the Browns are the team of the future, and the #DawgPound has a lot to look forward to.
Side note: I think the Eagles messed up big time. They could have kept their pick and drafted Paxton Lynch in the second round.
I have a really weird feeling he will be a better NFL QB than Wentz and Goff. That hair is just unreal, and no one really has that facial hair combo anymore. Just bringing back Captain Jack Sparrow's beard. I want a guy who has the balls to rock that hair combo to run my team, not a dweeb from North Dakota State.