I've been checking for Patriots tickets, but all of the home games are rediciolsly priced and are way too expensive. The cheapest away game is week 4, at Buffalo. If you haven't noticed #BillsMafia made a name for them self last season with rowdy pre-game tailgate anticts, usually involing suplexing each other through foldable tables in honor of the great Buffalo Bill's franchise.
I've heard Buffalo is a shit hole, and Ralph Wilson Stadium is gross, but I am really curious to see how Bill's fans get down. I want the full experience. Although I probably won't be liked very much because of my Patriots fanism, but I want the full experience. I need to be there when people are getting thrown through flaming tables, when this guy gets drenched in ketchup and mustard,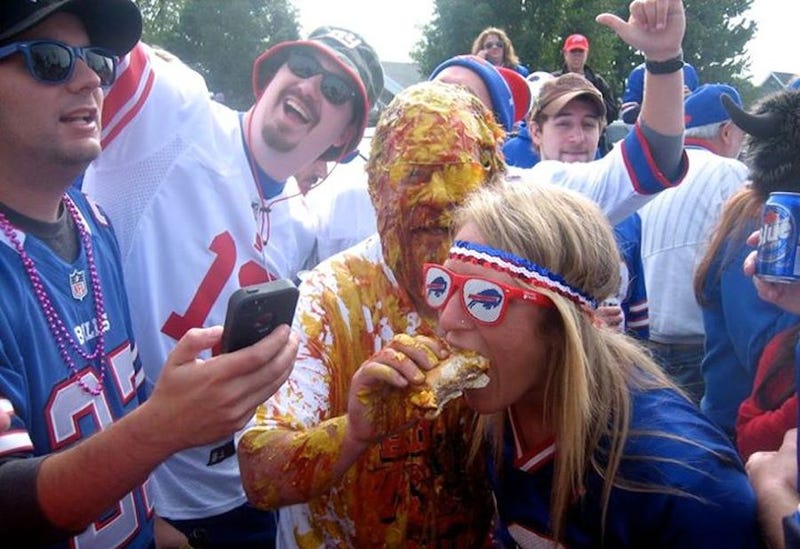 or when shit like this happens.
I know its going to be a war zone, but I am ready. It's going to be pure chaos, but I am ready to bare down, and fight like hell. Bring it Bills Mafia.