The Celtics got the first overall pick in the upcoming NBA Draft for the first time in franchise history, so I find it only fitting that I give you my mock draft. Now granted, I am only going to give you my top ten picks, and my honest opinion about every prospect. I watched a lot of college basketball this season, but I am definitely not expert (came in second in my tournament pool out of 42, no big deal). Lets get this shit popping shall we?
Boston Celtics, Markelle Fultz, Washington  Love it. Give me Fultz. I am a huge believer in team chemistry, and I think this kid can work with IT, and they are both Washington guys. This kid can score and his arms are long as fuck, and I have seen him do a few Lebron esq chasedown blocks. He seems like a good kid, and the Celtics would be foolish not to take him. Don't trade the pick, get this kid ASAP.
2.  Los Angeles Lakers, Lonzo Ball, UCLA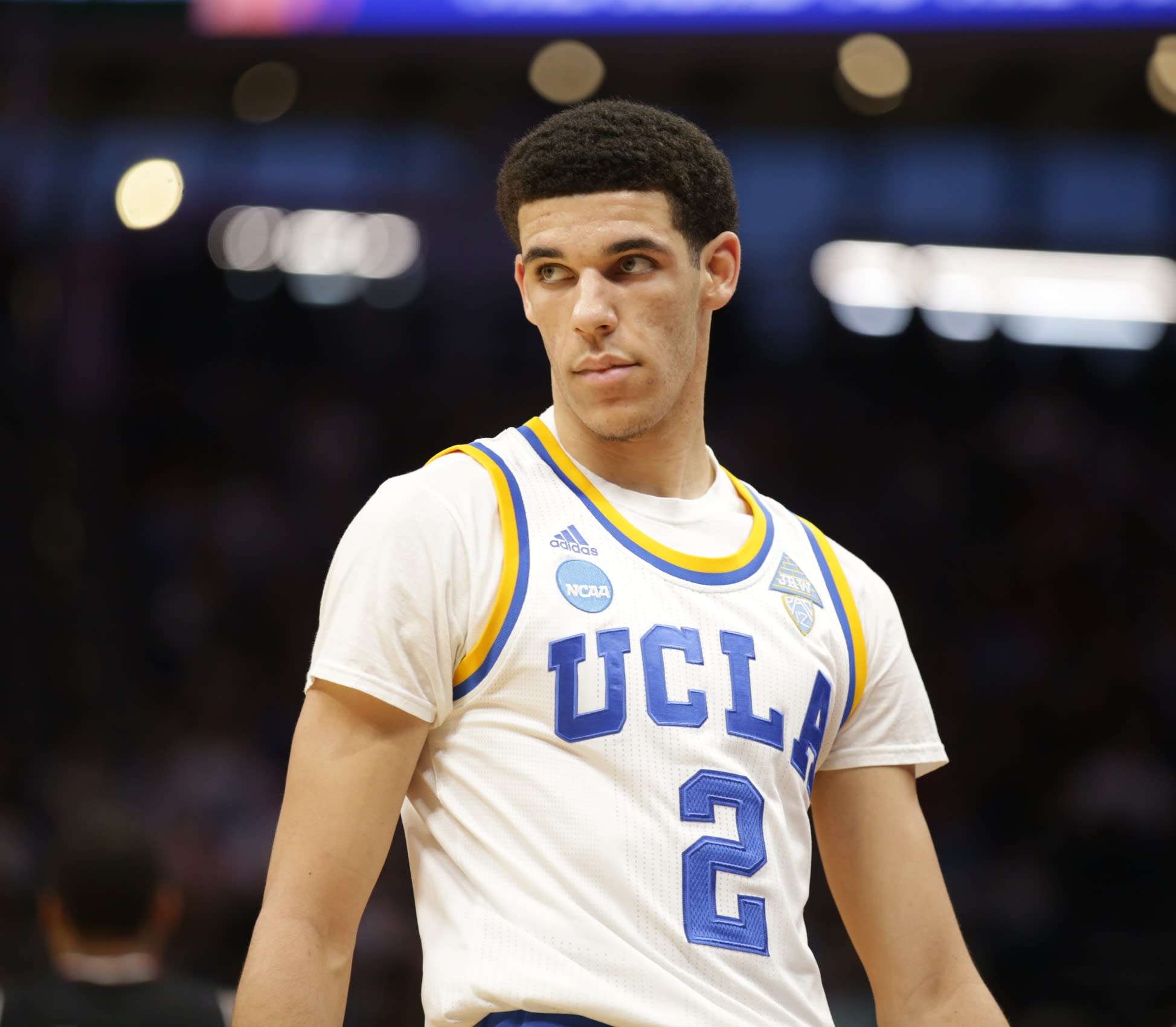 Get this kid as far away from Boston as possible. The second I saw this kid play at UCLA I hated him. And this was wayyyyyy before I heard his dumb ass dad speak. The kid just has a really punchable face, actually his brothers all do to. I swear to god if I have to see his ugly Drake looking face in Boston every night, with his fat ignorant dad sitting court side screaming at the coaches, I will snap. I pray this kid's NBA career is a complete failure and Big Baller Brand bankrupts his father for the next twenty years.
This family is cringe worthy, and I haven't hated an athlete like this is quite some time. The ZO2 shoe costs $495 dollars and it looks like a shoe a fry cook at Burger King would wear. Let the Lakers take this chump, and I hope Lebron or Boogie Cousins rips his head off before the All-Star Break.
3. Philadelphia 76ers, Josh Jackson, Kansas
I like this kid. When I watched Kansas play, him and Frank Mason could take over games. If I am the Lakers, I am taking him #2, but Magic Johnson is a moron, and will take ugly Drake. If I am the 76ers, I am a little worried. He is only 20 years old. but come on, he looks like he is 45 and 10 years in on a 25 to life in the state pen. That is not the face of a 20 year old. Could be a potential Danny Almonte situation here. But really, this kid has potential to be a beast, and I think he will. I am a big dunk guy, and I have seen him throw down some monstrous dunks. I think the 76ers would prefer Ball because they could use a true point guard to go with Embidd and Ben Simmons, but getting Jackson at 3 is a pretty good deal.
4. Phoenix Suns, Malik Monk, Kentucky
To be honest, I always got Monk and Fox mixed up until like February of the season. I don't know too much about this kid, but I know he is fast, and he can score. Don't quote me on this, but I am pretty sure he dropped close to 50 points in a game this season. The Suns are a pretty pathetic franchise, but I think Monk could add some scoring to the team, and help out Devin Booker and Eric Bledsoe. They drafted an extremely haggard big man last year in Dragen Bender, and if he pans out, which he probably won't, the Suns could be pretty good. But once again, they probably won't. Too many Kentucky players is never a good thing (Bledsoe, Booker, Monk).
5. Sacramento Kings, Jayson Tatum, Duke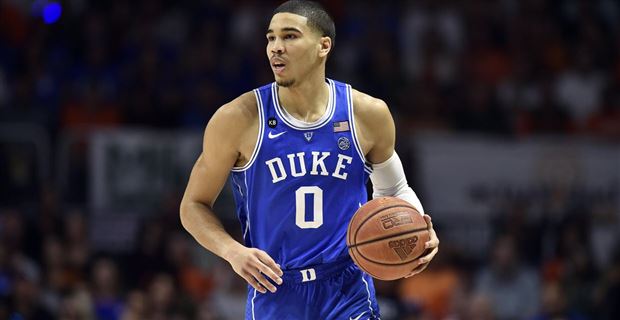 Going into last season, the standout stars for Duke were supposed to be Grayson Allen and Harry Giles. Harry Giles legit sucked and I think played like five minuets a game, and Grayson Allen couldn't stop tripping people, and looking shockingly like Lying Ted Cruz. Tatum jumped onto the scene with a few standout games towards the middle of the season. I personally don't think he will be anything special in the NBA, but the experts think differently. I think at best, this kid is maybe a shittier Jared Dudley. Duke players don't translate to the NBA, that is just a fact.
6. Orlando Magic, Jonathan Isaac, FSU
This kid has a lot of height and length. Lanky as fuck, and he could be just what the Magic need. Then again, they are the Magic, and haven't been good since Nam. I like their point guard Elfrid Payton, and I think he could work well with Isaac. Seeing as they shipped Serge Ibaka to Toronto at the deadline, Isaac could see himself playing a big role in the team as a rookie. He is really skinny, so I think he needs to get in the gym and get some #Gainz. FSU was also the most overrated team in the country last year, and lost some really bad stinkers, so take it how you want it.
7. Minnesota Timberwolves, De'Arron Fox, Kentucky
All I know this kid for is speed. Super fast and nimble. He had a really solid season at Kentucky, and him and Monk worked really well together, The Twolves have something great with Towns and Wiggins, and adding another young talent like Fox could push them into the playoffs. They drafted Kris Dunn last year, and he was pretty shitty his rookie year. Ricky Rubio has been in trade rumors for the past 20 years, so expect this to be his last year in Minnesota. Fox would be a great fit here.
8. New York Knicks, Frank Ntilikina, Unknown
I know literally nothing about this kid, I just keep seeing his name pop up. He didn't play college ball in the US, so he is very unknown. The Knicks are literally the most pathetic franchise in the leauge, so they will probably draft this kid, and he will probably never play a game in the leauge. I am very confident the Knicks take this bum.
9. Dallas Mavericks, Dennis Smith Jr., NC State
Before the season started, this kid was a potential #1 pick, then the season started, and he was just mediocre. I don't know much about him, but the games I watched he was legit pathetic.  I remember watching the ACC tournament, and he had something like 3 points at halftime…….. vs Clemson. So if you want to take this kid, be my guest, he is going to suck. I don't care about what all the nerds say, that he has all this potential. My theory is, if you sucked in college, there is a 0% chance you are good in the NBA. This kid sucks, he will fit perfectly in Dallas.
10. Sacramento Kings, Zach Collins, Gonzaga
I don't hate this pick. The Kings got roasted by fans when they traded Boogie at the All Star Break for what looked like Buddy Hield and a bag of balls. But I didn't see it like that. Yeah, maybe they could have gotten more, but Boogie wasn't working there, and I was and still am big of Hield. Two lottery picks, and the #6 pick last year is a pretty good deal for a franchise who have been stuck in the mud the past ten or so years. This kid is a big who had a good career at Gonzaga (I don't really know that, I just saw his face a ton during the tournament, and everyone said he was good). I am pretty sure the only Center the kings have right now is Kosta Koufos,  who is gross,
so this kid is an instant upgrade.
That wraps it up folks. An electric top ten preview from your boy, with everything from expert insight, to my opinions on this years elite prospects. I will see you on June 22nd and we shall see what happens.